Looking for a spot in Tampa to dance the night away? Look no further, we have the top rated bars, clubs and pubs listed for you right here. So put your dancing shoes on and get ready to shake your booty in Tampa!
1. CLUB PRANA
Around for more than a decade, club prana has something for everyone. As you walk into the bar you are greeted with red carpets and friendly door staff. Decorated with stainless steel, satin, hardwood floors and velvet couches. Chill in the lounge or dance the night away on one of their floors.
If you're into reggae The Sky bar section is the place for you, it can hold up to 300 guests, has 2 bars and an exclusive view of Ybor city streets.
The Mezzanine floor has a private balcony and VIP area where you can order a cocktail or martini while watching the dancers perform on the stage below.
The Sanctuary is a VIP only floor. This elegant room is where Tampa's Elite crowd gets together to party. Exotic fish tanks, plasma screens, and plush velvet decorates the room.
The Nightclub is where you want to be if you are looking for the best Dj's, sound, and lighting. Dancers put on a live show on stage and the glass dancefloor has views of "The Sanctuary" on the floor below.
1619 E 7th Ave, Tampa, Fl 33605
e: club@clubprana.com | t: (813) 241-4139
website: clubprana.com
cover charge: $10-$30
18+ To Party | 21+ To Drink
2. AJA CHANNELSIDE
Aja brings the Miami Ultralounge concept to Downtown Tampa in this 11,000 square feet designer building.
This double level club aims to create an immersive multi-faceted experience for everyone that steps into its doors.
The covered patio outside offers stunning views of the downtown skyline at night.
290 S Meridian Ave, Tampa, Fl 33602
website: ajachannelside.club
e: | t: (813) 695-7964
3. CLUB SKYE
Situated in the heart of Ybor's entertainment district this Hip-Hop club has 2 floors, a VIP balcony, DJ booths, several stocked bars, two large dance floors and an exclusive private champagne room. You're guaranteed to dance the night away here!
1509 East 8th Ave, Tampa, Fl 33605
website: www.skyetampa.com
t: (813) 247-6606
18+
4. HYDE PARK CAFE
Here you get to choose between three unique atmospheres. Wally & Bernies, Cafe courtyard or Velocity where you will be served by world-class bar staff. The Cabana Club is the newest addition to the Hyde Park Cafe. This exclusive, sexy, VIP space offers private parties for up to 24 people and you get to have your very own personal hostess for the night.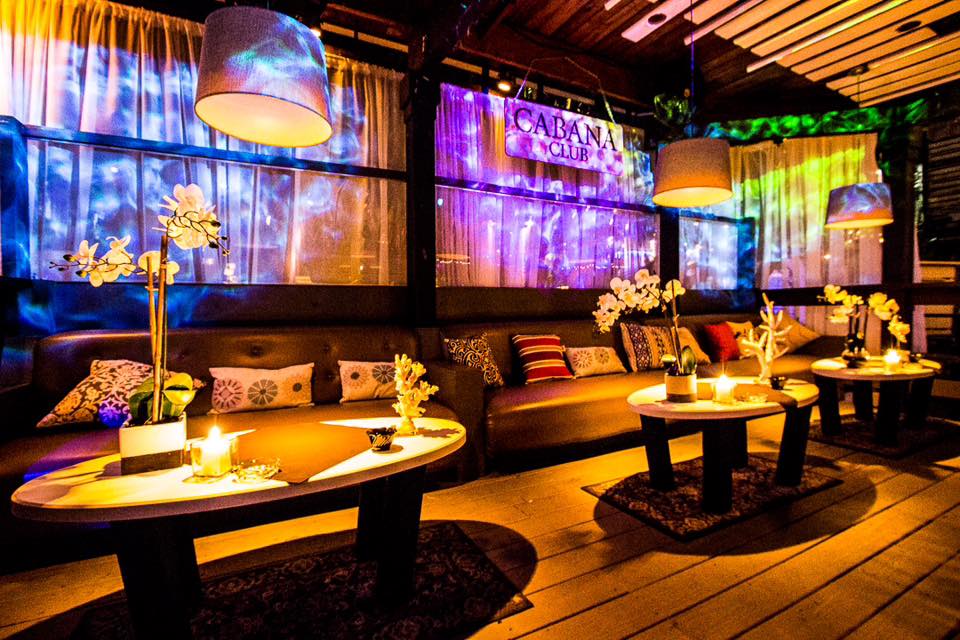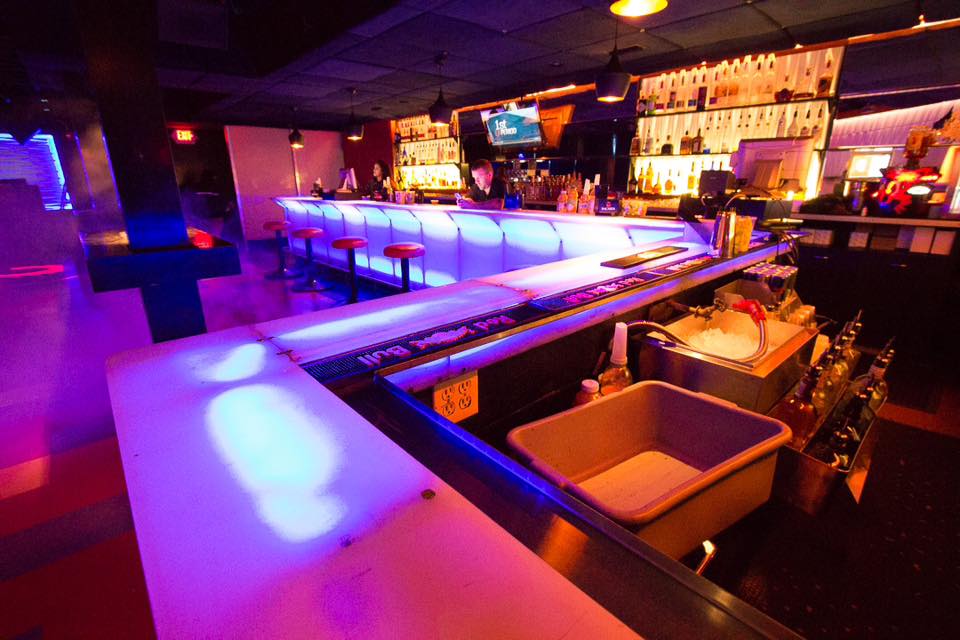 1806 W Platt St, Tampa, Fl 33606
website: thehydeparkcafe.com
t: (813) 254-2233
18+ Ladies | 21 + Guys
5. THE RITZ ABOR
Known by many as the premier spot in Tampa, this venue hosts special events, concerts, and private parties. They have 3 rooms, full-service bars, state of the art lighting, and caterers.
website: theritzybor.com
1503 E 7th Ave, Tampa, Fl 33605
t: (813) 248-5040
Most concerts are 12+
6. THE KENEDY
This upscale nightclub has a new bar, soundstage, VIP seating, dance floor, patio area and great sound systems for live concerts and DJs.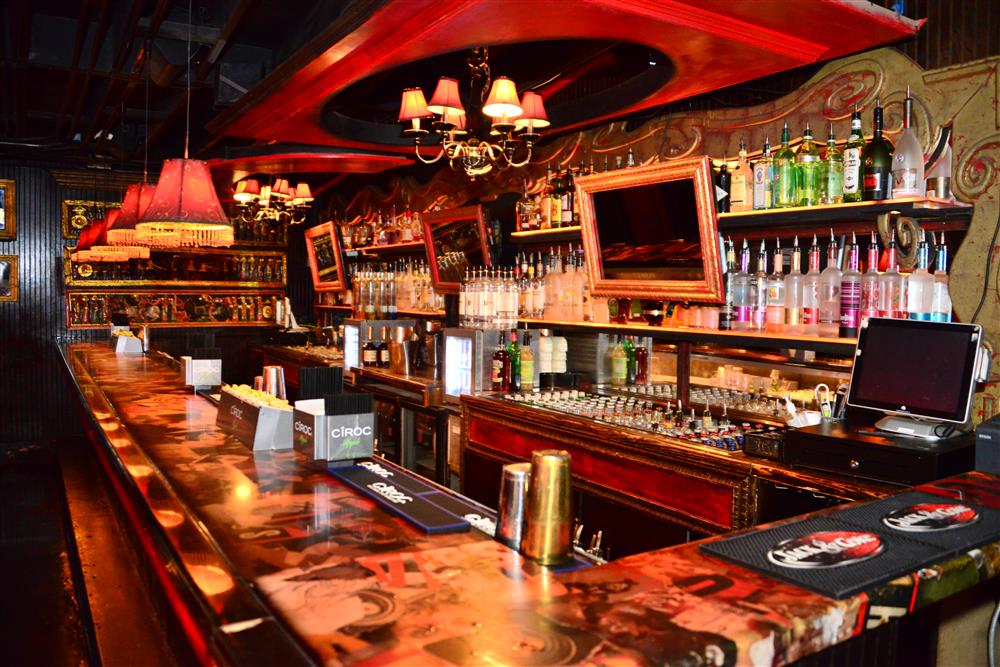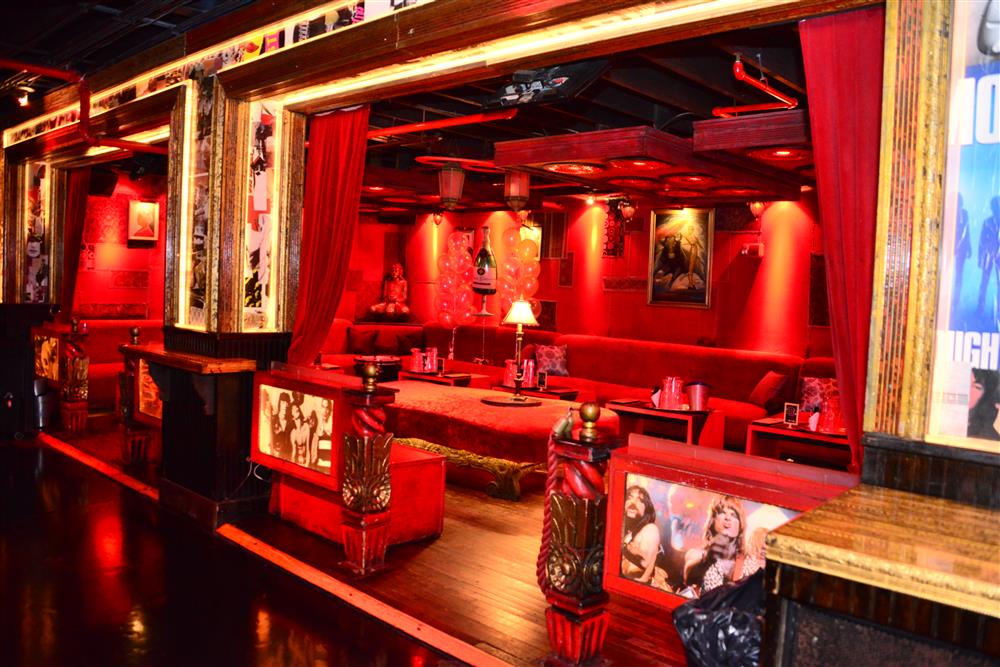 website: thekennedysoho.com
2408 W Kenedy, Tampa, Fl 33609
t: (813) 259-9669
7. WHISKEY NORTH
This double level world-class nightclub is North Tampa's party destination and local watering hole. The club is decorated in a rugged and authentic Adirondack style. They are committed to making everyone feel like a VIP.
11921 N Dale Mabry Hwy, Tampa, Fl 33618
t: (813) 523-5483 | e: reservations@whiskeynorth.com
website:www.whiskeynorth.com
21+ only
8. THE CASTLE
A huge multilevel alternative club ranging from gothic to pop to new wave. It has 5 different spots to hang out in 3 of which is dedicated to music.
website: castleybor.com
2004 N 16th St, Tampa, Fl 33605
t: (813) 247-7547 | e: info@castleybor.com